Life in Cambridge
We're incredibly fortunate for our studio to be situated in the historic City of Cambridge. Located just 50 miles from London (it's just a 50min train ride away), and with easy access to Stansted, Heathrow and Gatwick airports, you can reach us without breaking sweat.
The boat race and punting down the River Cam through a collection of College buildings maybe the stereotype but it's only the tourist veneer of what our hometown has to offer.
With its rich history in innovation and world-famous university, Cambridge bestows an international and multi-cultural community, offering all the amenities of a modern British city against the backdrop of picturesque green spaces and Collegiate Gothic architecture.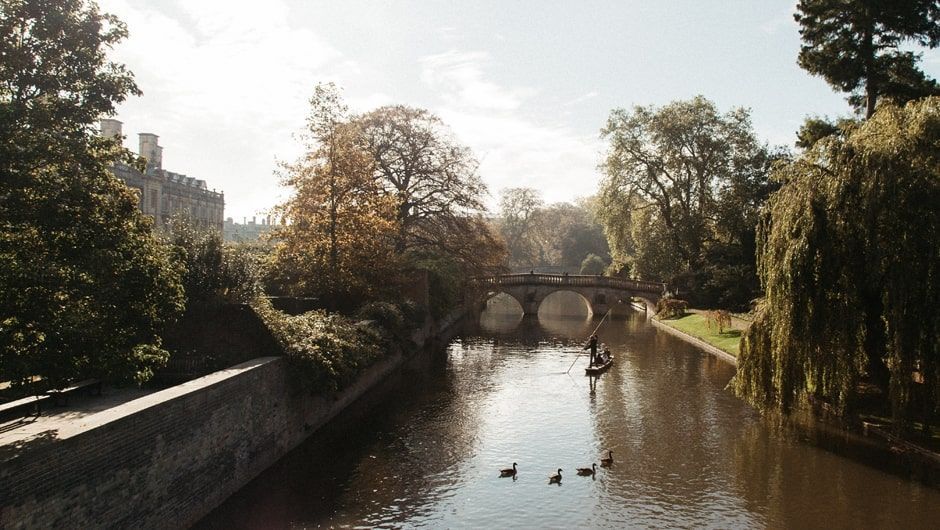 Cambridge also has a thriving cultural scene. There's an embarrassment of riches to occupy your leisure time. If you're feeling high-browed you can indulge yourself in our many theatres, renowned museums and arts festivals. If you want to kick-back, then we've got that covered too; catch a gig at the Corn Exchange, pop into one of the city's eclectic bars or historic watering holes before choosing a fine dining, indie restaurant or street-food dinner.
We really don't feel we need to sell our city, and if you've visited Cambridge, you'll know why. We're proud to call this place home. We are sure you will too.
If you're interested in joining the Ninja Theory family, please keep an eye on our Careers page.